Cape Town Tours
Experience Cape Town that take in the biggest sights and attractions of South Africa's iconic Mother City. From the majestic sweep of Table Mountain to the glorious white beaches of the rugged peninsula, Cape Town is one of the most desirable destinations on the planet.
Any of the following exciting activities can form a part of your tour: Whale Watching, Shark Cage Diving, Wine tasting, Skydiving, Helicopter Tours, Castle of Good Hope, Table Mountain Tours.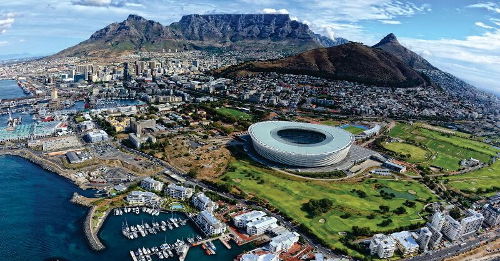 Kruger National Park
4 Days/ 3 Nights
Experience the best Africa has to offer on our fully guided 4 days package. Enjoy the tranquillity of one of Africa's largest game reserves, the Kruger National Park, home to the Big 5: Lion, Leopard, Rhino, Elephant and Buffalo.
With it's majestic mountains, bush plains and tropical forests it is home to hundreds of mammals and diverse bird species. Upon arrival, you will be booked into the accommodation and take a nice afternoon drive.
The next 2 days you will travel in a specially adapted open safari vehicle, and be led by an experienced guide who will introduce you to the abundant wildlife and beautiful landscape of the Kruger.
Mapungubwe National Park
Mapungubwe National Park and World Heritage Site is the ideal location for anyone interested in the park's wildlife and birds, to those in search of serenity, identity and the extraordinary history of this World Heritage Site.
Come and join these diverse pilgrims and share unforgettable moments sipping sundowners at the confluence of the legendary Limpopo and Shashe Rivers, watch the eagles soar over Botswana and Zimbabwe's skies hear the echo of elephant trumpets, take a tree top walk or just relax and absorb the surroundings.
Mapungubwe National Park and World Heritage Site is rich in biodiversity, great scenic beauty and the cultural importance of the archaeological treasures of Mapungubwe.